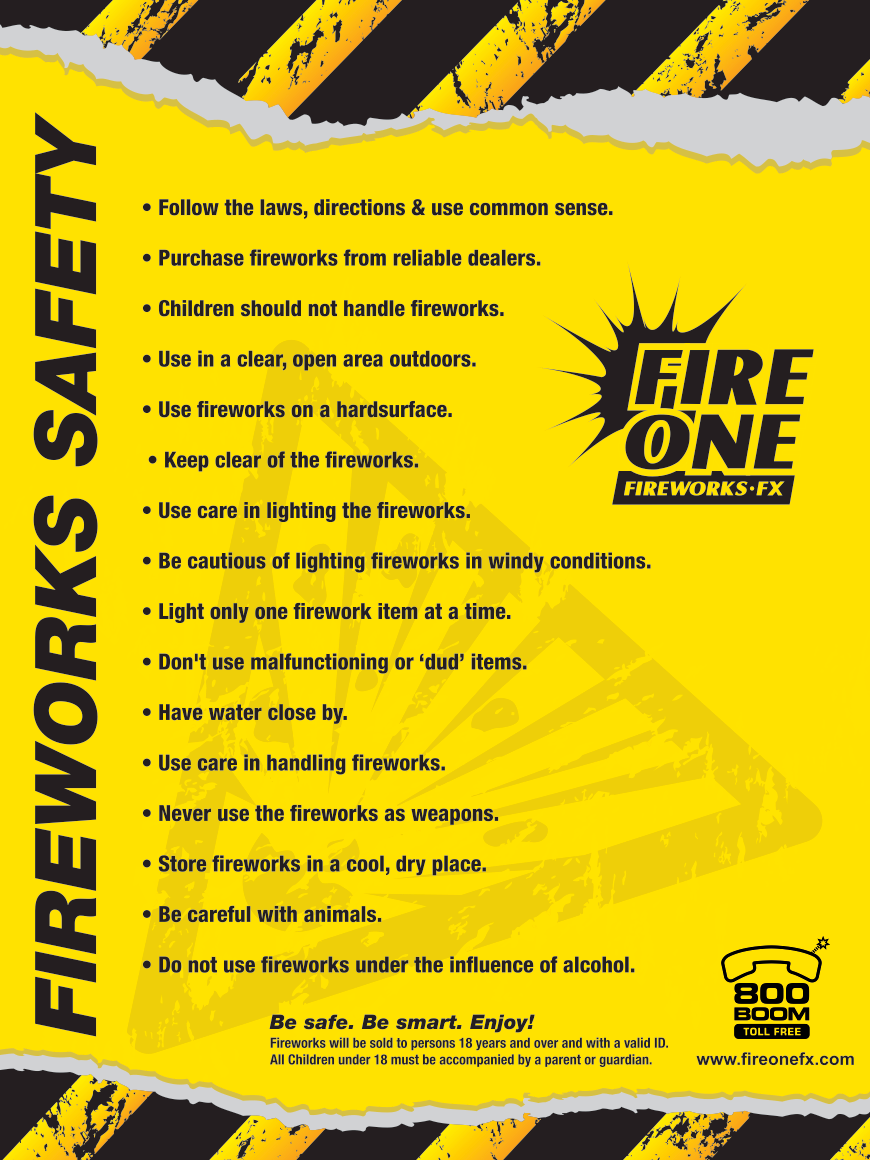 Fireworks Safety
Be Smart. Be Safe. Enjoy!
At Fireone Fireworks, we believe that everyone can safely enjoy fireworks by following a few simple steps. The guidelines listed in the image will ensure that you along with your family, friends and pets are safe when using any fireworks purchased from us.
You can click on the "Download" button below to view a larger version of the image.
Fireworks and the Law
The legal use of Fireworks in Trinidad & Tobago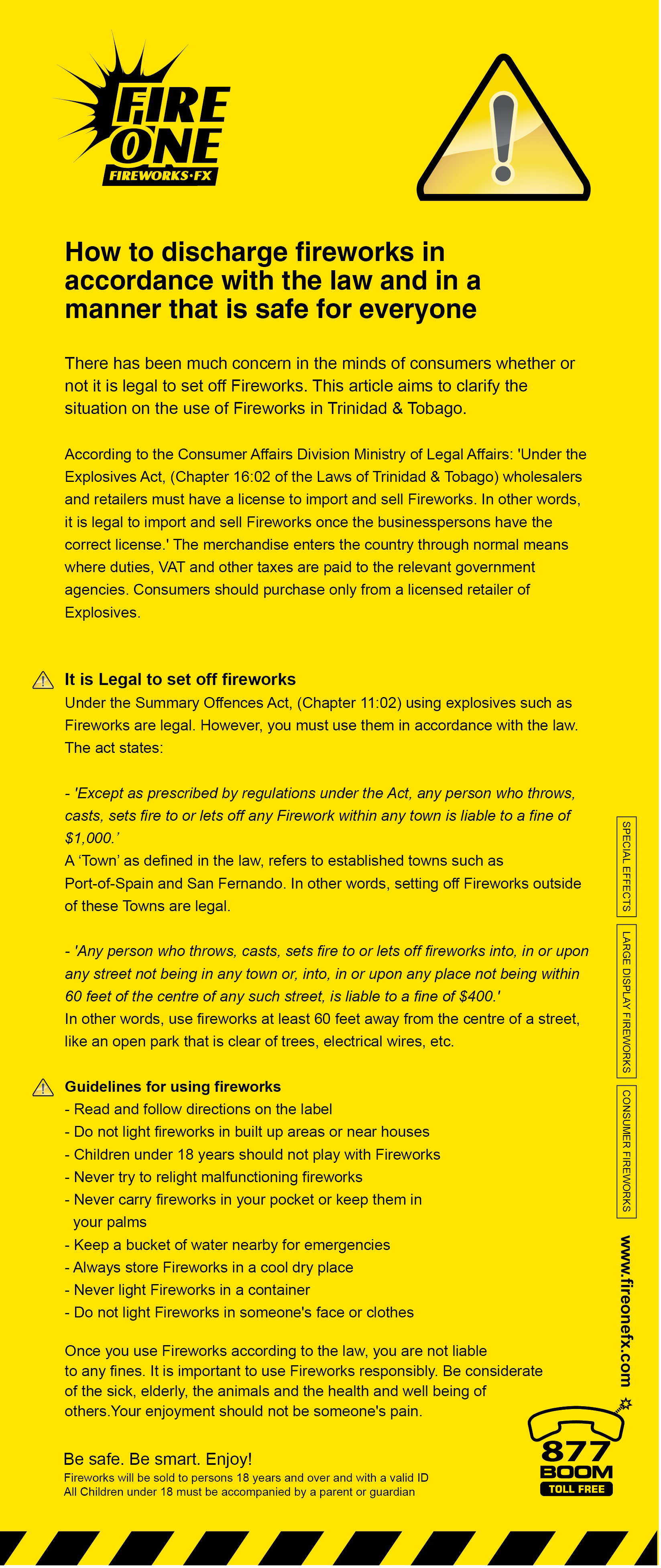 Fireworks and Pets
Tips on safeguarding your pets during a Fireworks Display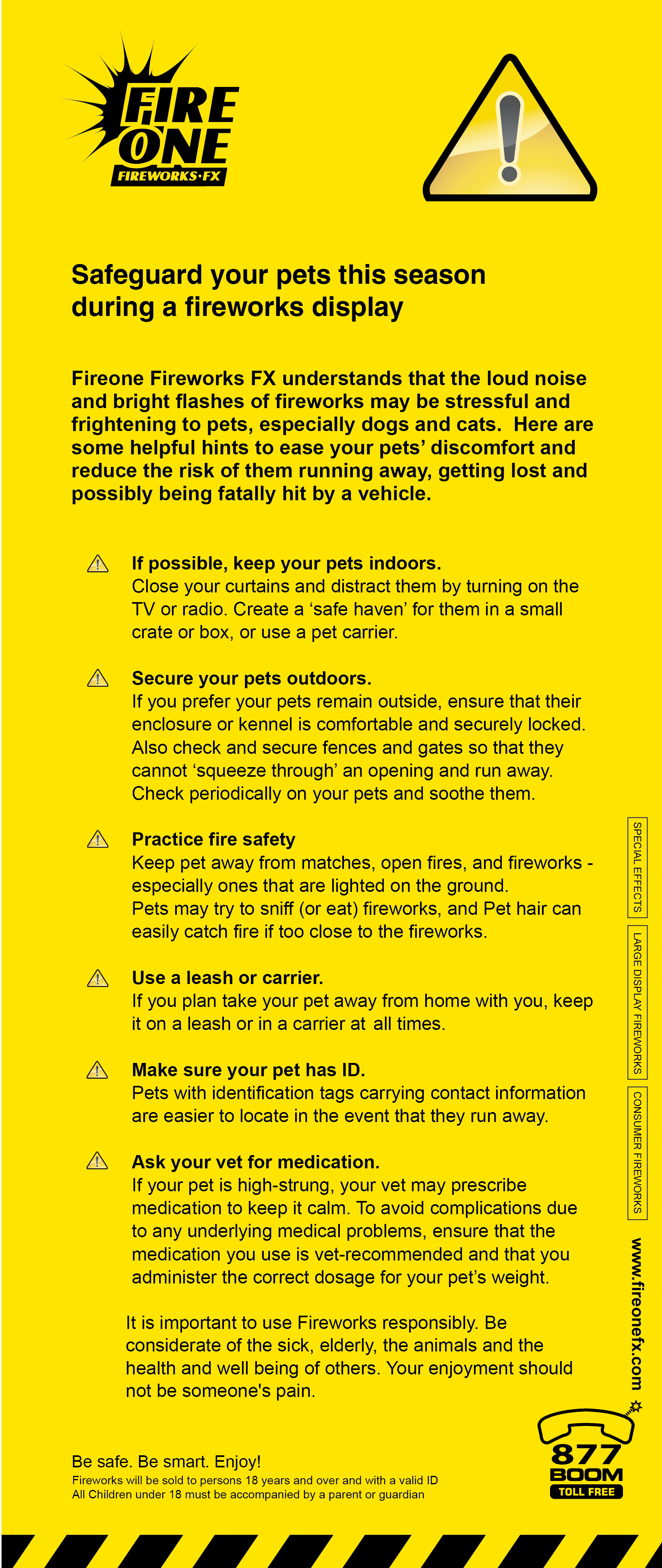 Fireworks Safety
Be Smart. Be safe. Enjoy!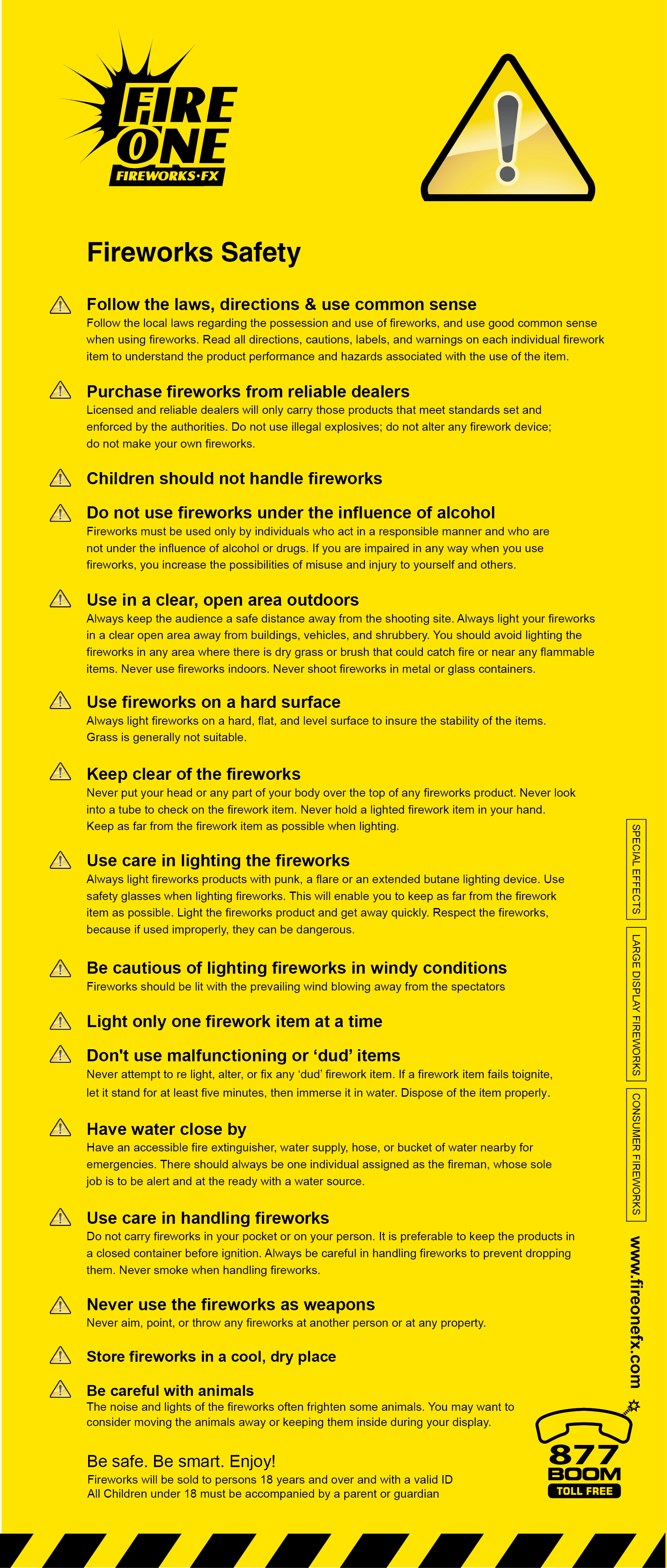 Illegal Fireworks
Illegal explosive devices are not fireworks.